Skip to Content
Take Your Treatment Home With You
There are many ways to boost the recovery process while you are in-between visits with your physical therapist. Help get the most efficiency with Munger Physical Therapy's wide range of high-quality physical therapy products in Fort Gratiot, MI. We offer many products that provide additional support and rehabilitation techniques for many different recovery needs. Our trained staff will help recommend the right products that are industry-proven to reinforce your road back to recovery.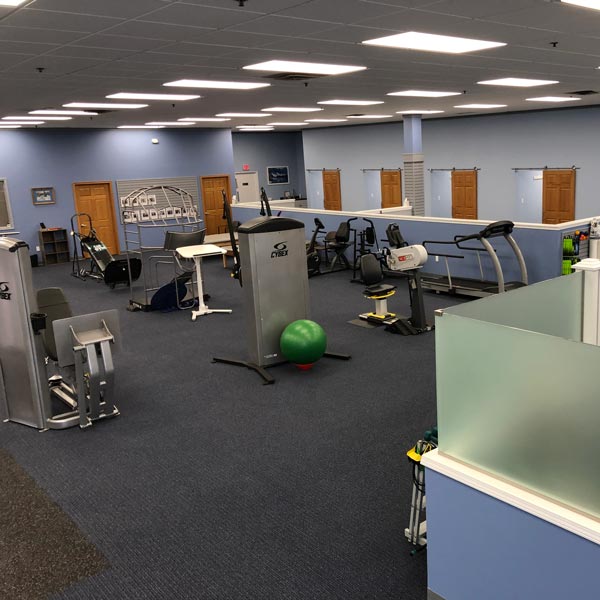 Our Commitment to Your Recovery
Most of us struggle to decide to get help when we are hurt. Munger Physical Therapy makes that decision easy and hassle-free with trained specialists in pain reduction. Have confidence knowing you will have the tools needed to maintain a healthy, active lifestyle. We care about our patients. We are vested in caring for the community and changing lives with physical therapy.
Premium Therapy Equipment From Brands You Can Trust
Munger Physical Therapy is here to provide you with every available resource to produce the most benefit and growth out of your recovery process. Therapy equipment is very effective in providing additional improvement along the way. Let us help you find the perfect supplement to your individualized treatment plan with therapy products guaranteed to enrich your everyday life.
Brooks Running Shoes
Brooks offers high-performance running shoes that provide support and comfort to everyday activities.
Superfeet
Superfeet produces over-the-counter insoles that aid in pain relief. They provide professional-grade support and comfort and come in a variety of models to fit your needs.
Custom Shoe Orthotics
Munger is one of ten clinics in the country to have access to ME3D mapping technology. Our orthotics can help relieve pain from flat arches, plantar fasciitis, and a variety of other foot conditions. Orthotic fittings are scheduled independently of physical therapy appointments, meaning anyone is welcome to be fit for orthotics.
Lumbar Rolls
Lumbar rolls are ideal for use in the car or at the office. They support the lower back to relieve pain and discomfort and can be strapped to any chair.
Cervical Rolls
Cervical rolls are great for side and back sleepers. They can be placed in a pillowcase to support the neck and cervical spine, relieving pain and pressure for a more comfortable night's sleep.
Foam Rolls
Foam rolls are self-myofascial tools to relieve tense muscles. They can ease pain, increase range of motion, and reduce delayed onset muscle soreness after a workout.
Pulleys
Pulleys increase shoulder range of motion conveniently at home. They can be placed in any door without damaging the door or door frame. Pulleys provide constant tensions for more consistent exercise and can be used while sitting or standing.
Treat Your Neck and Back Books
These books offer clinically proven exercises that are easy to follow and help you better understand and relieve your neck or back pain.
We Pride Ourselves on Our Individualized Treatment Plans